Speak 4 what matters.
Advocacy. Done.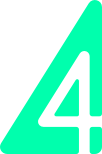 Speak4 makes it simple for organizations to empower their supporters to speak up for the causes they believe in.
Who Should Use Speak4
Agencies // Causes // Companies // Non-profits // Trade associations
We Know Digital Advocacy
Speak4 was created by a team of experienced marketers, skilled technologists and award winning digital strategists who wanted a better tool to help organizations mobilize grassroots support online.
Let's get started
Ready to schedule a demo or have questions for our team?