---
Our features were built on our founding principles of simplicity, innovation and partnership.
We keep our platform as streamlined as possible for ease-of-use on both the back and front ends, and we're constantly innovating and optimizing for efficiency.
We develop functionality in concert with our partners' needs – ditching vanity metrics and instead focusing on features that prioritize high-quality, long-term activism.
Check out our list of features below (and keep checking back – we move fast).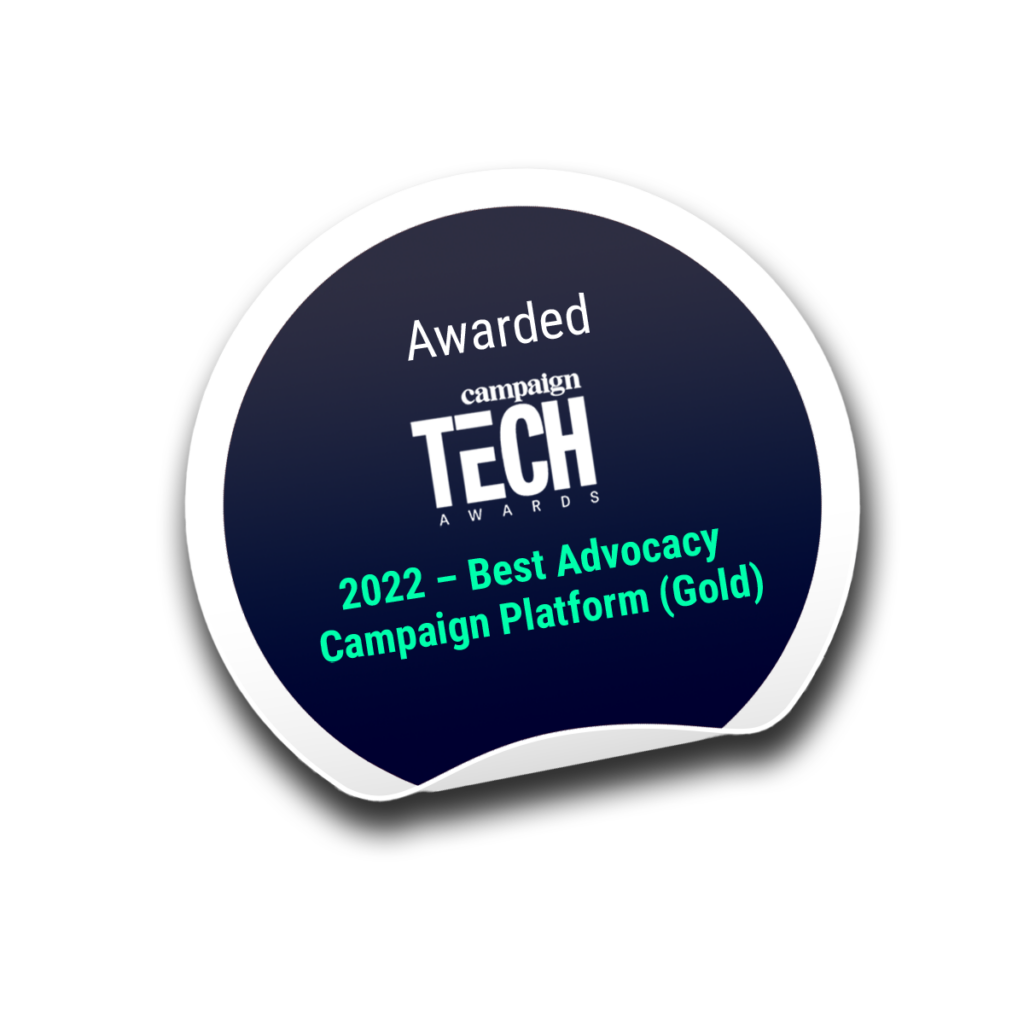 Simplicity
We follow the classic "KISS" method: Keep It Simple, Speak4. Check out how we elevated the basics of our platform:
---
User-Friendly Interface
Our seamless platform is our answer to legacy vendors' overcomplicated, overstuffed offerings: we're easy to navigate, whether you're an entry-level agency associate or a CEO.
White Labeling via Form Embeds
Gone are the days of mismatched advocacy tool embeds in your landing pages. Our While Labeling via Form Embeds feature allows you to seamlessly match your Speak4 submission form to your landing page styling with a simple copy and paste.
Innovation
Advocacy moves fast. We move faster. As clients, we got tired of stagnant legacy vendors who failed to keep up with the demand of a changing advocacy landscape. Speak4 is leading the pack with smart, targeted innovation, including:
---
Zapier Integrations with More Than 5,000 Platforms
Never miss a beat when it comes to connecting your data. Our API integration via Zapier allows you to sync Speak4 with your CRM, email system and/or database.
Campaign Targeting
Easily navigate custom targeting by simply selecting We make it easy to navigate targeting by simply selecting which lawmakers you want to receive messages – at the local, state, regulatory, committee or federal level. Voilá – advocacy. Done. (Want to target someone else? Our Custom Targeting feature allows you to drive messages to anyone with an email address.)
Seamless Facebook Lead Form Integrations
No more broken integrations, lost leads or conflicting numbers. Our seamless Facebook Lead Form integrations ensure your advocates send messages to lawmakers and their data is flawlessly filtered into the back end of our platform.
High-Quality Engagement
One-and-done advocacy asks are so last year. Our focus on long-term activism empowers your advocates to come back again and again:
---
StoryTeller Mode
An industry first, StoryTeller Mode allows advocates to record personalized messages to lawmakers. With built-in back-end review, StoryTeller Mode allows you to deepen advocates' engagement on your issue and lend your campaign the power of social proof.
Message Variants/Advanced Messaging
Avoid message fatigue by sending rotating message variants to your targets – or send specific messages to specific targets.
Action Centers
Advocates take the wheel in a customizable, branded, easy-to-manage interactive Action Center that allows them to choose their state or the campaign that interests them.
Pro Tools
Speak4 was built for professionals, by professionals. We understand the need for airtight reporting and data capabilities – and we deliver:
---
Enhanced Reporting Features
Slice and dice your data – by advocate, messages, specifics actions, and more – and create saved reports for lightning-fast measurement.
Data Tagging
Append your data with custom tags for easier measurement on the back end.
Our Performance Marketing Toolkit
A suite of tools built to appeal to digital advocacy pros, including seamless Facebook Lead Form integrations, UTM tracking and reporting, URL pass through parameters, script tracking and more.
Partner-Focused
We have seen the worst of what advocacy tools can be – unresponsive, unhelpful and unwilling to work with us. Our approach is informed by our experiences: having witnessed the worst, we want to be the best.
---
Partnership Approach
We don't have "clients." We have partners. We view you as an equal collaborator when it comes to our platform. Your ideas inform our development roadmap; your problems are our problems; your wins are a win for us.
Example: Partner Tools
Our functionality embodies our commitment to partnership. A great example is our Partner Tools feature, which allows you to run multiple campaigns (or manage multiple clients). Toggle between your advocacy efforts and assign team members to designated campaigns.
Strategy Sessions
We've been in the advocacy space as clients, developers, agency pros and public affairs practitioners – and we know that nailing the right strategy can be complicated at best. Our Partner Success team offers Strategy Sessions to help you decide what functionality works best for your goals.
Partner Success
Our responsive, engaged Partner Success team is there for you for questions, set-up or a late-night meltdown (we've all had them). We're a small, dedicated team – you'll know our names and we'll know yours.
---