---
Situation
There's a reason "two for the price of one" has withstood the test of time as a promotional headline. Who doesn't want more [time, money, energy] for less [time, money, energy]?
At Speak4, we believed the same to be true for advocacy. Enter: Send+.
Send+ allows our partners to double their impact by generating automated follow-up messages on behalf of their advocates after a set number of days.
Easily enabled in your Speak4 campaign settings, Send+ gives advocates the option to opt-in to send a scheduled follow-up – multiplying their impact without any additional time or energy.
The Partnership
A Speak4 partner was running a long-term effort advocating to lawmakers in all 50 states.
The campaign drove the strong results you've come to expect using Speak4, but with a sizable time and dollar investment behind the effort, we started to wonder: could we deliver even more?
Our Partner Success team saw an opportunity to help this campaign pack a powerful punch by utilizing Send+ to increase this campaign's impact.
We worked with our partner to measure one week of campaign results without Send+, followed by a week of campaign results with Send+.
The Results
Within one week, our partner saw a 22% increase in letters sent to lawmakers with the addition of Send+ to their campaign – without spending a dime or second more on advertising or promotion.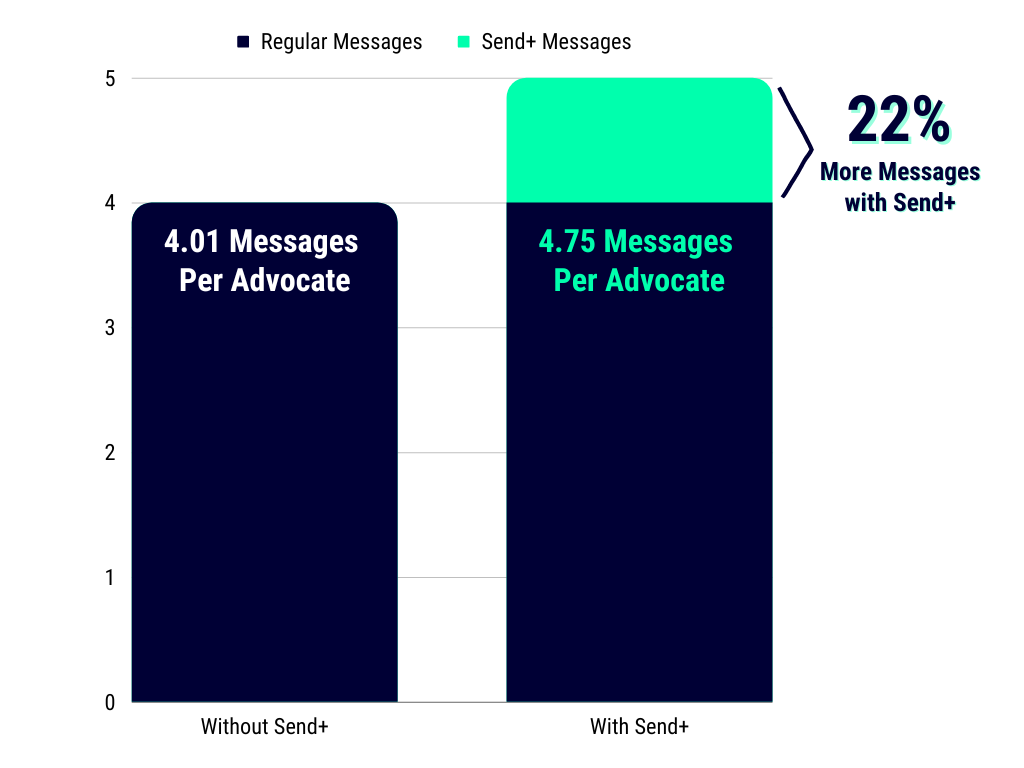 Want to double your impact now? Email [email protected] to get started or schedule your demo now.
---